Recommended Letting Agents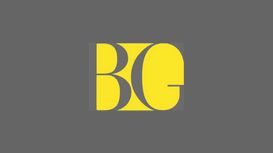 Best Gapp is a Belgravia estate agent, chartered surveyor and property valuer that has been offering an unrivalled service to clients since 1900. Choosing the right estate agent is a critical decision

- it can make the difference between getting a really good price, and not selling your house at all. Best Gapp has more than 100 years' experience of Belgravia.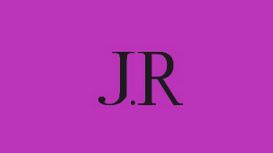 J.R Estates Sales and Lettings delivers a highly professional and efficient residential sales, lettings and management service to home owners, landlords and tenants in Norfolk and Norwich. Whilst

embracing the principles of customer care, our aim is to provide unrivalled expertise in our market place, backed by a team of fully dedicated professionals, extensive property marketing and market leading property management software.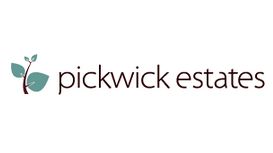 We chose Pickwick first because we liked their house for sale sign, however after dealing with them I would happily recommend them for something far less trivial. It was a pleasant surprise to find

such a professional, simple and honest agency just around the corner. Thanks Pickwick for exceeding ou.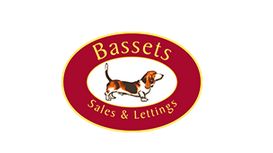 Thank you so much for all your help, you have been so supportive of us and always kept us informed in all that was happening. It was so reassuring that you kept us in the loop and phoned us up all the

time, even to say nothing is happening! You are a great team and we will recommend you to all our friends and family.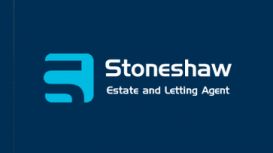 We are now well into our 7th year since opening our doors back in a very uncertain market. We recently appeared on the BBC2 documentary "Under Offer - Estate Agents On The Job" which gave an insight

into how much the sales and lettings market has changed and how we run our business.
Thehomegame.co.uk isn't just another online estate agency - anything but. Right from day one we have offered added value services that have placed our customers at the heart of our brand. We are firm

believers that the intimidating and stressful experiences often associated with investments, being a landlord, or owning multiple properties are over. In light of this we aim to take the pressure off our clients through what we feel we have in abundance - vision and ambition.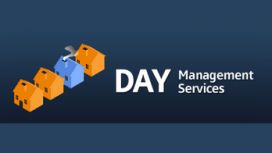 Day Management Services is a family firm with 20 years experience of providing a reliable and excellent service to both students and landlords. I worked for Day Management as a repairs and maintenance

contractor from their early days, so when I invested in Canterbury property myself a few years ago I naturally asked them to manage it for me.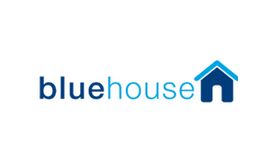 Blue House Estate Agents is an independent family run property services company offering original and dedicated expertise for a range of property for anyone considering buying, selling or letting

property within Surrey, Hampshire & Berkshire. We maintain a personal and professional standard of service and continue to grow and expand into one of Camberley's most successful property agencies.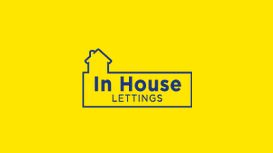 In House Lettings are an experienced team of Nottingham based landlords who believe agents do not currently provide value for money for landlords or tenants. At In House lettings, we aim to save our

landlords money wherever possible to ensure you make the best return on your investment. We provide many services "In House" and pass the saving on to you.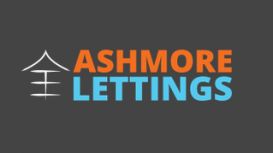 Your investment property is almost certainly one of your single most valuable assets so it's not surprising that Letting it can sometimes be a stressful business. However, it doesn't have to be that

way! We are landlords ourselves and understand the importance of maintaining a balance when dealing with the pressures and constraints of property management. Ensuring losses are minimised and income is maximised. We have over 35 years' experience in this area and mark ourselves as the best in our field.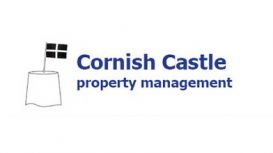 We are a local, independent firm specialising in Residential Lettings. We have been involved in Residential Lettings in the Truro and Falmouth areas of Cornwall for over 17 years and have become

highly respected by both Landlords and tenants. We consider every property and every tenant individually. We focus on the priorities and needs of both Tenants and Landlords alike. Thus we ensure that a property is closely matched to both a Tenant's need and that of the Landlord.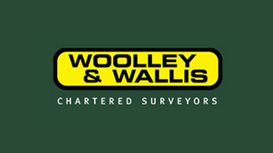 Based in our Salisbury office, our Commercial department is a leading authority on all aspects of commercial property in the region, providing advice via our network of offices across Wiltshire,

Hampshire and Dorset. Our clients include developers, investors, local authorities, national companies and private individuals.
Established mid 2008 Red Clam was set up by an investment landlord after many years of dealing with lethargic & casual agents who would 'do the job' but never anything above & beyond. Six years on and

Red Clam are thriving. Our awards cabinet now includes 'Best Letting Agent 2010' by the West Surrey Association of Surveyors, Auctioneers and Estate Agents and Stephen won 'Personality of The Year 2011′.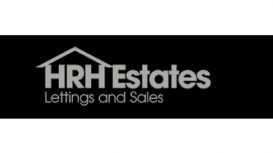 Newly established in 2010, HRH Estates are a thriving independent estate agents, operating from our offices in Gravesend and Strood high streets, which allows us to have a high profile. We are pleased

to say we are widely recognised as being one of the leading agents in the region. Covering the Medway and Gravesend area, we specialise in the management of properties, with over 350 in our portfolio.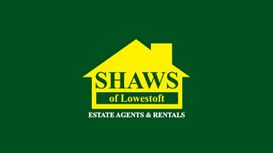 Buying, selling, letting or renting property is a very people orientated business and good communications are essential for a successful move. In recognition of this we have employed an experienced

sales team. Our talented and knowledgeable team of property specialists is among the most knowledgeable and experienced in Lowestoft and is genuinely committed to service with a personal touch.
---
Finding a reliable and professional letting agent can be a daunting task. However, following the right guidelines for finding the right letting agent for you can be really helpful and make the whole experience significantly less stressful, time-consuming, and challenging. Today we provide you with this simple yet effective guide to finding a good letting agent. The right letting agent will meet your requirements and needs and help you rent out your property to the appropriate tenants and for the best possible return. Here is what to do, when looking for a letting agent.
How to Choose a Letting Agent
The market of rental properties has expanded in the last few years and there is a serious need of professional and experienced letting agents right now. Therefore, when you are looking for the right letting agent for you, you may find the whole process pretty challenging. Since there is strong growth and demand for buy-to-let. Rental properties are now turning into a long-term investment and many people opt for this option, therefore many people find themselves in a need of a good letting agent. A letting agent will help landlords to find the right tenants, handle the rental, etc. There is a lot a letting agent can do to help landlords, therefore there is a considerable number of letting agents to choose from. However, it is important to take your time and select the right letting agent you will find enjoyable and helpful to work with because the letting agent is the professional who will be responsible for important long-term financial and legal matters. In addition, the letting agent branch is still unregulated and there is no statutory standard for service or for fees. Due to this reason, your job of finding the right letting agent is not necessarily the easiest thing in the world. There is a lot you can do in order to help yourself with this daunting task, here are some important steps to consider, when looking for a letting agent.
Letting Agent Location
It is definitely more convenient for you to choose a letting agent, who operates in your area or the area where the property you are planning to rent out is located. It also makes a lot of sense, because the letting agent should be familiar with the area and its specifics, what the demand in the area is, other important details that will help them market your rental property the best way. Most towns in the country have a number of letting agent companies choose from. As a landlord, you can also opt for working with a letting agent who is a member of a trade or a professional body such as ARLA Propertymark or safe agent. Such professional bodies are a good and safe option for you as a landlord because members of such organizations are normally following codes of professional conduct and have all the proper guarantees in place.
Finding Letting Agent: Choose a Service Level
Another important step to undertake before you hire a letting agent is considering and choosing the right service level you need. In general, there are three levels of service a letting agent can offer to you as a client. First is the tenant-find only, which means that the letting agent will help you with finding tenants, but you as a landlord will be responsible for the day-to-day management of the property. Next, we have the tenant find + rent collection level of service, which means you can expect the letting agent to take care of finding the tenants and collecting the rent. All other matters will still be dealt with by you as a landlord. Finally, you can opt for a full management service by a letting agent. This is when the letting agent will take care of everything from start to finish. If you are a first-time landlord, or you simply don't want to be so much involved, you are recommended to choose the last service offered by your letting agent.
Letting Agent: Paperwork
All the paperwork involved with your rental property should be handled by an experienced and responsible letting agent. Some of the responsibilities of a letting agent in relation to paperwork include taking up references on new tenants, carrying out credit checks, confirming the tenant's employment details, checking if the tenants have the right to reside in the country, etc. Next, the letting agent will take care of the tenancy agreement and also collate the required gas and electrical safety certificates.
Letting Agent: Advertising and Marketing
Part of the job of your letting agent is ensuring the right advertising and marketing of your rental property. It is important to work with an experienced letting agent, who considers the specifics of the letting, its pros and cons, the demand in the area, where the property is located, and other important details. Then a good letting agent will know how to market and advertise the letting and advertise it to the right, well-targeted auditory of prospective clients. The good letting agent will be very pro-active in finding good tenants for your property as soon as possible. A good letting agent will always list the property on some of the main and most popular online platforms.
Letting Agent: Money in Safe Hands
A professional involved with lettings is usually the one who handles deposits, rents, and maintenance money, which means the money of your tenants or your money. Therefore, you want to work with someone, who handles the money with responsibility and have the peace of mind that the money is in safe and experienced hands. A reputable and reliable professional in the field will be more than glad to demonstrate they belong to a Client Money Protection scheme and provide you with the peace of mind that someone trustworthy is handling your money. All money of the landlord and the tenants should be held in a Client Account, which should be separate from the professional's general bank account.
How to choose a letting agent
Letting agent location
Finding letting agent: Choose a service level
Letting agent: Paperwork
Letting agent: Advertising and marketing
Letting agent: Money in safe hands