Recommended Letting Agents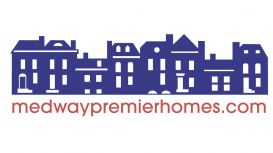 FEATURED

(2)

01634 361245
Medway Premier Homes was established in 2009 to provide a local alternative to the traditional high street agency. We combine traditional services with a bold online vision to create a hybrid agency.

We embraced the advantages of the Internet by having a clear online presence, which has replaced the need for a High Street shop. We recognised that better customer service was a key point of difference.
Accurate valuation:Your aim should be to let your property at the best possible price in the shortest possible time.
5 Star letting agent in Medway, always happy to provide impartial advice and take a proactive approach to genuinely help landlords and investors.
Quality service, professional and honest. Best agency in Medway by far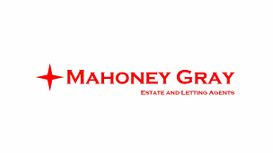 Mahoney and Gray Estate & Lettings Agents are a successful, independently owned firm of Letting agents, specialising in the Lettings and sales of residential homes. The pro-active approach of its team

of property professionals has earned the company its solid industry reputation for excellence and professionalism and continually striving to Improve the quality of the service it offers to its customers.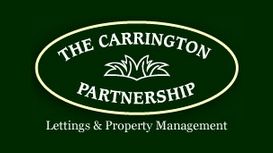 carringtonpartnership.com
Established in 1997, The Carrington Partnership is a privately owned, family run agency specialising exclusively in Lettings and Property Management and accredited by the National Approved Letting

Scheme, The National Association of Estate Agents and The Property Ombudsman. We pride ourselves on our pro-active work ethic and determination to place quality tenants in homes of the highest standard. Tenants are a mixture of corporate and high calibre private individuals.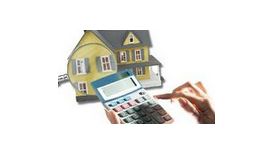 Over the years I have tried many Letting Agents, some small independents, some large nationals, all of which could not provide the service I expected as a Landlord. My standards were no higher than

any other Landlord, I just wanted the properties to be looked after and financial affairs to be managed accurately.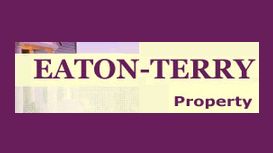 Eaton-Terry Clark is an independent property management and residential letting company based in Exmouth (East Devon). We are proud to be members of ARLA (the Association of Residential Letting

Agents) and of ARMA (Association of Residential Managing Agents).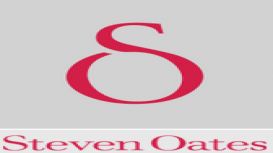 With over 29 years within the Hertford market, Colin is the most experienced agent in the local area and still prides himself on providing the top level of service to our clients which has resulted in

Steven Oates being Hertford's leading estate agents for many years. Colin specialises in the sales of exclusive homes and development land, however maintains an active role in all aspects of the business.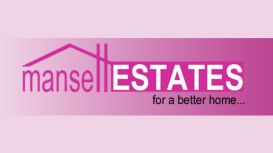 Mansell Estates is an independent Estate Agent specialising in Residential Lettings, Sales and Property Management based in Rush Green. We strive on delivering highest level of service to all our

customers with a highly experienced team. Here at Mansell Estates we deliver what we promise to our Clients, following a fundamental principle in our business "We treat each customer, as how we would like to be treated ourselves".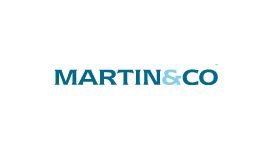 One thing is for sure, your investment is important to you, and your worry is those void periods, rent arrears and unexpected maintenance bills could eat into your returns. Martin & Co began life as a

letting specialist and many of our business owners are private landlords themselves.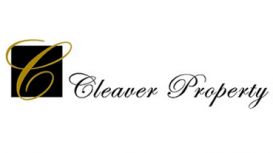 The Health & Safety Executive has issued advice about certain types of gas boiler flue systems installed in voids. Request full details. We are an independent specialist Property Managing Agent and

Specialist Residential Letting Agent for a wide variety of properties throughout Berkshire, Hampshire, Surrey, Oxfordshire, Buckinghamshire, Middlesex & Wiltshire. We win most of our clients through the personal recommendation of our many satisfied clients.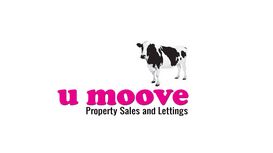 We were on the market with another estate agent but they didn't sell it so I called U Moove and it was sold in about 2 weeks. I saved a fortune! Marketing your property through modern and effective

property sites, social networks, targeted email marketing, telephone work and extensive communication with your potential buyers attracting high volumes of high quality buyers to view and buy your property.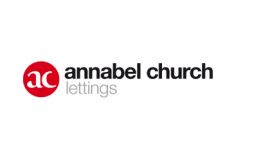 Annabel Church is a specialised property lettings and management organisation and is one of the leading innovators amongst Shropshire property agents. Conceived in 2008 by Aidan Forth who has gone on

to grow a very successful business in the property sector. The Company now works with a variety of landlords from individuals with one property to landlords with more than 100 properties in their portfolio, throughout Shropshire and assist many in growing their property portfolio.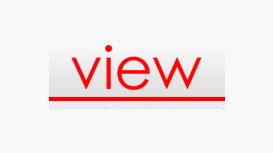 As Landlords we need less stress and hassle. View letting have taken the pain out of renting our mum's house, reduced the niggles and moans to us. Also they found ureliable tenants very quickly for

mum's house and interface with them to deal with any problems, and alert us if.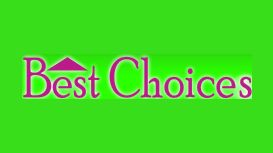 Best Choice Estates was established in June 2007 with a mission to create a new kind of estate agency, one built on a relationship of trust where we could offer our clients all the services they

needed under one roof together with the advantages of shorter lines of communication, economies of scale and of course cost effectiveness.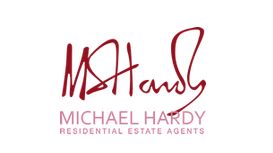 A vacancy at our Wokingham Branch has arisen for a Sales Negotiator. A proven track record in Sales is necessary but experience of the Property Industry, though preferred, is not essential as full

training will be provided. We are looking for someone who is highly motivated, enthusiastic and able to take the initiative. The ability to work in a team is paramount. Excellent OTE potential and a company car available.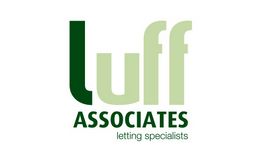 Luff Associates are members of ARLA (Association of Residential Letting Agents) so you can be confident that a high quality service will be offered to landlords and tenants alike. We pride ourselves

on offering homes that are well maintained either by ourselves or by our landlords to equally discerning tenants. It is no surprise to learn that over 95% of new instructions that Luff Associates receive are from existing landlord and tenant recommendations!
---
Finding a reliable and professional letting agent can be a daunting task. However, following the right guidelines for finding the right letting agent for you can be really helpful and make the whole experience significantly less stressful, time-consuming, and challenging. Today we provide you with this simple yet effective guide to finding a good letting agent. The right letting agent will meet your requirements and needs and help you rent out your property to the appropriate tenants and for the best possible return. Here is what to do, when looking for a letting agent.
How to Choose a Letting Agent
The market of rental properties has expanded in the last few years and there is a serious need of professional and experienced letting agents right now. Therefore, when you are looking for the right letting agent for you, you may find the whole process pretty challenging. Since there is strong growth and demand for buy-to-let. Rental properties are now turning into a long-term investment and many people opt for this option, therefore many people find themselves in a need of a good letting agent. A letting agent will help landlords to find the right tenants, handle the rental, etc. There is a lot a letting agent can do to help landlords, therefore there is a considerable number of letting agents to choose from. However, it is important to take your time and select the right letting agent you will find enjoyable and helpful to work with because the letting agent is the professional who will be responsible for important long-term financial and legal matters. In addition, the letting agent branch is still unregulated and there is no statutory standard for service or for fees. Due to this reason, your job of finding the right letting agent is not necessarily the easiest thing in the world. There is a lot you can do in order to help yourself with this daunting task, here are some important steps to consider, when looking for a letting agent.
Letting Agent Location
It is definitely more convenient for you to choose a letting agent, who operates in your area or the area where the property you are planning to rent out is located. It also makes a lot of sense, because the letting agent should be familiar with the area and its specifics, what the demand in the area is, other important details that will help them market your rental property the best way. Most towns in the country have a number of letting agent companies choose from. As a landlord, you can also opt for working with a letting agent who is a member of a trade or a professional body such as ARLA Propertymark or safe agent. Such professional bodies are a good and safe option for you as a landlord because members of such organizations are normally following codes of professional conduct and have all the proper guarantees in place.
Finding Letting Agent: Choose a Service Level
Another important step to undertake before you hire a letting agent is considering and choosing the right service level you need. In general, there are three levels of service a letting agent can offer to you as a client. First is the tenant-find only, which means that the letting agent will help you with finding tenants, but you as a landlord will be responsible for the day-to-day management of the property. Next, we have the tenant find + rent collection level of service, which means you can expect the letting agent to take care of finding the tenants and collecting the rent. All other matters will still be dealt with by you as a landlord. Finally, you can opt for a full management service by a letting agent. This is when the letting agent will take care of everything from start to finish. If you are a first-time landlord, or you simply don't want to be so much involved, you are recommended to choose the last service offered by your letting agent.
Letting Agent: Paperwork
All the paperwork involved with your rental property should be handled by an experienced and responsible letting agent. Some of the responsibilities of a letting agent in relation to paperwork include taking up references on new tenants, carrying out credit checks, confirming the tenant's employment details, checking if the tenants have the right to reside in the country, etc. Next, the letting agent will take care of the tenancy agreement and also collate the required gas and electrical safety certificates.
Letting Agent: Advertising and Marketing
Part of the job of your letting agent is ensuring the right advertising and marketing of your rental property. It is important to work with an experienced letting agent, who considers the specifics of the letting, its pros and cons, the demand in the area, where the property is located, and other important details. Then a good letting agent will know how to market and advertise the letting and advertise it to the right, well-targeted auditory of prospective clients. The good letting agent will be very pro-active in finding good tenants for your property as soon as possible. A good letting agent will always list the property on some of the main and most popular online platforms.
Letting Agent: Money in Safe Hands
A professional involved with lettings is usually the one who handles deposits, rents, and maintenance money, which means the money of your tenants or your money. Therefore, you want to work with someone, who handles the money with responsibility and have the peace of mind that the money is in safe and experienced hands. A reputable and reliable professional in the field will be more than glad to demonstrate they belong to a Client Money Protection scheme and provide you with the peace of mind that someone trustworthy is handling your money. All money of the landlord and the tenants should be held in a Client Account, which should be separate from the professional's general bank account.
How to choose a letting agent
Letting agent location
Finding letting agent: Choose a service level
Letting agent: Paperwork
Letting agent: Advertising and marketing
Letting agent: Money in safe hands