Recommended Letting Agents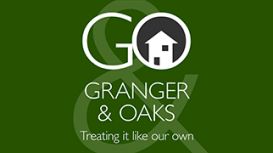 Granger and Oaks is one of the few names you can trust if you are looking for a property or thinking of selling one. We have a friendly and professional team who will understand your property needs

before customising their services. All our estate agents and letting agents are hardworking and dedicated.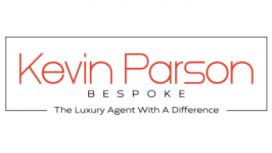 Kevin Parson is a family run business that has a team of competent estate agents. They handle marketing and selling properties in areas like Diss, Eye, Framlingham, Harleston, and Long Stratton.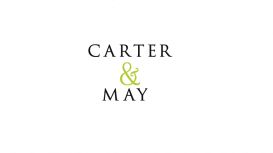 Carter and May are one of the leading estate agents in Salisbury. The company offers efficient and affordable letting agent services with the help of a competent team and high-end technologies.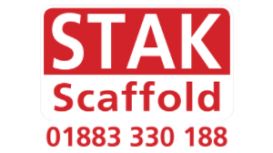 STAK Scaffold Ltd is a leading scaffolding company that provides services in London, Surrey, Sussex and Kent. The company delivers scaffolding structures for both commercial and residential clients as

per their specific requirements. Apart from that, they are also known for offering to specialise scaffolds for specific projects.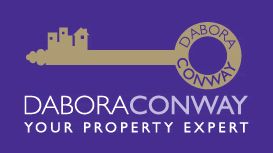 DABORACONWAY is a leading estate agency and property specialist providing the highest levels of customer care across its' extensive range of services. We offer residential sales, lettings and

guaranteed rent schemes, as well as commercial and residential property management services.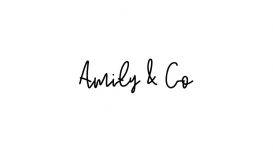 Amity & Co is an independent and privately owned property buying agency that focuses solely on clients searching for homes and property investments in London. We have extensive experience sourcing

property for private clients and companies. Our clients engage us to take on the notoriously time consuming and the often unyielding task of searching for property. They also value our local knowledge, experience and connections, often resulting in access to off-market properties that they would otherwise not be able to view.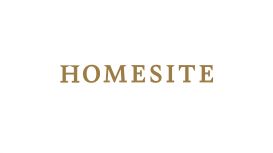 We are an independent estate agent throughout Notting Hill, Bayswater, Holland Park, Kensington, UK.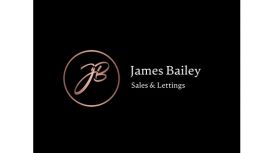 Estate Agent in Cheam, Estate Agent in Banstead, Estate Agent in Epsom, Estate Agent in Ewell. James has over 15-years of experience in the local areas and is able to offer you the best advice when

you are looking to buy or sell your home, rent or let out a property.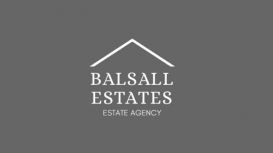 We are different from other high street Estate Agents. Balsall Common Estate & Lettings Agents provide the best service around. With over 25 years of experience in the property market. We help people

get their houses on the map.
Our team are dynamic, qualified, property professionals, who leave nothing to chance. We believe that the appointment of a skilled, experienced and trusted property agent is a pre-requisite for any

vendor or landlord who wishes to have their property taken seriously.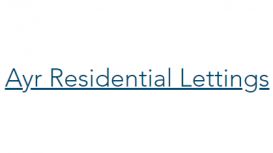 We have been offering stylish shared rental accommodation in the beautiful seaside town of Ayr for many years and can accommodate both long and short stays in our centrally located apartments.​ Our

properties are fully furnished to a high standard and each room has a personal fridge, microwave & kettle while tenants also have full use of the communal lounge, kitchen and bath/shower rooms.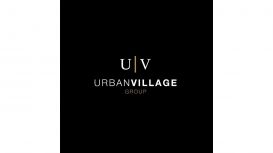 At the Urban Village Group we generate funding to finance real estate developments that meet our stringent investment criteria. Funding comes from a range of sources including loan note instruments,

listed bonds, and public listings. Our aim is to deliver above-average returns for investors that consistently out-perform market trends.
---
Finding a reliable and professional letting agent can be a daunting task. However, following the right guidelines for finding the right letting agent for you can be really helpful and make the whole experience significantly less stressful, time-consuming, and challenging. Today we provide you with this simple yet effective guide to finding a good letting agent. The right letting agent will meet your requirements and needs and help you rent out your property to the appropriate tenants and for the best possible return. Here is what to do, when looking for a letting agent.
How to Choose a Letting Agent
The market of rental properties has expanded in the last few years and there is a serious need of professional and experienced letting agents right now. Therefore, when you are looking for the right letting agent for you, you may find the whole process pretty challenging. Since there is strong growth and demand for buy-to-let. Rental properties are now turning into a long-term investment and many people opt for this option, therefore many people find themselves in a need of a good letting agent. A letting agent will help landlords to find the right tenants, handle the rental, etc. There is a lot a letting agent can do to help landlords, therefore there is a considerable number of letting agents to choose from. However, it is important to take your time and select the right letting agent you will find enjoyable and helpful to work with because the letting agent is the professional who will be responsible for important long-term financial and legal matters. In addition, the letting agent branch is still unregulated and there is no statutory standard for service or for fees. Due to this reason, your job of finding the right letting agent is not necessarily the easiest thing in the world. There is a lot you can do in order to help yourself with this daunting task, here are some important steps to consider, when looking for a letting agent.
Letting Agent Location
It is definitely more convenient for you to choose a letting agent, who operates in your area or the area where the property you are planning to rent out is located. It also makes a lot of sense, because the letting agent should be familiar with the area and its specifics, what the demand in the area is, other important details that will help them market your rental property the best way. Most towns in the country have a number of letting agent companies choose from. As a landlord, you can also opt for working with a letting agent who is a member of a trade or a professional body such as ARLA Propertymark or safe agent. Such professional bodies are a good and safe option for you as a landlord because members of such organizations are normally following codes of professional conduct and have all the proper guarantees in place.
Finding Letting Agent: Choose a Service Level
Another important step to undertake before you hire a letting agent is considering and choosing the right service level you need. In general, there are three levels of service a letting agent can offer to you as a client. First is the tenant-find only, which means that the letting agent will help you with finding tenants, but you as a landlord will be responsible for the day-to-day management of the property. Next, we have the tenant find + rent collection level of service, which means you can expect the letting agent to take care of finding the tenants and collecting the rent. All other matters will still be dealt with by you as a landlord. Finally, you can opt for a full management service by a letting agent. This is when the letting agent will take care of everything from start to finish. If you are a first-time landlord, or you simply don't want to be so much involved, you are recommended to choose the last service offered by your letting agent.
Letting Agent: Paperwork
All the paperwork involved with your rental property should be handled by an experienced and responsible letting agent. Some of the responsibilities of a letting agent in relation to paperwork include taking up references on new tenants, carrying out credit checks, confirming the tenant's employment details, checking if the tenants have the right to reside in the country, etc. Next, the letting agent will take care of the tenancy agreement and also collate the required gas and electrical safety certificates.
Letting Agent: Advertising and Marketing
Part of the job of your letting agent is ensuring the right advertising and marketing of your rental property. It is important to work with an experienced letting agent, who considers the specifics of the letting, its pros and cons, the demand in the area, where the property is located, and other important details. Then a good letting agent will know how to market and advertise the letting and advertise it to the right, well-targeted auditory of prospective clients. The good letting agent will be very pro-active in finding good tenants for your property as soon as possible. A good letting agent will always list the property on some of the main and most popular online platforms.
Letting Agent: Money in Safe Hands
A professional involved with lettings is usually the one who handles deposits, rents, and maintenance money, which means the money of your tenants or your money. Therefore, you want to work with someone, who handles the money with responsibility and have the peace of mind that the money is in safe and experienced hands. A reputable and reliable professional in the field will be more than glad to demonstrate they belong to a Client Money Protection scheme and provide you with the peace of mind that someone trustworthy is handling your money. All money of the landlord and the tenants should be held in a Client Account, which should be separate from the professional's general bank account.
How to choose a letting agent
Letting agent location
Finding letting agent: Choose a service level
Letting agent: Paperwork
Letting agent: Advertising and marketing
Letting agent: Money in safe hands