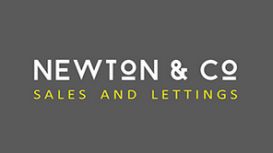 We believe that the importance of customer service has been forgotten, and that the industry needs a fresh approach when it comes to looking after the people that matter the most. Honesty: A lot of people don't trust Estate Agents, and we can understand why. For too long this industry has been focused on lining its pockets rather than looking after its customers. We're here to change that, and being honest with our customers will always be a priority, whatever the cost. Value: Good prices don't always mean good value, and we want to step away from the price wars that are stripping away estate agency service levels.
We can't always guarantee we'll be the cheapest, but we can promise we'll be the best value. Courtesy: Returning calls, arriving on time and keeping promises. It sometimes feels like common courtesy has disappeared from the world of property, and we are enthusiastic about seeing it return. If we make a promise we will stick to it, nothing fancy; just old-fashioned decency.
---
Reviews and Ratings
We do not have any reviews about Newton available right now.