Recommended Letting Agents
At Christie King Estate Agents our unrivalled service includes a FREE consultation to advise you on the best way to present your home to the market, helping you achieve the most profitable sale in the

timescale you require. Floorplans are also included on property brochures making it easier for potential buyers to consider any possible changes to the accommodation to fit with their requirements.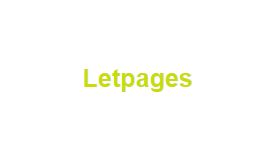 Here at Letpages Letting Agents we strive to offer a professional and friendly service to landlords and tenants alike. Our determination to succeed and our forward thinking approach help fuel our

aspiration to provide a second to none service to the whole of Warrington and surrounding areas.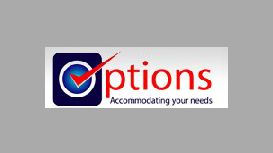 All material on this website is provided for information only, and is not intended to form part of any offer or contract. Our policies and practices may change at any time without notice. Details of

properties are provided from information received, and their accuracy cannot be guaranteed.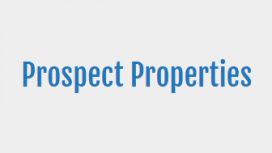 Prospect Properties is the longest established Letting Agent and Mortgage Brokers in Bellshill. We are totally independent and pride ourselves on having a well established reputation in the housing

market by offering a personal and professional service. We specialise in rental and letting of local accomodation and have a wide range of properties available. We can provide you with a full cost assessment and quotation for any of our properties. Please call for further information or an appointment.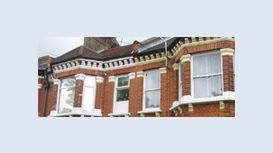 SLM Residential Lettings and Management Services has 20 years experience in the property rental market and is able to offer you a wide range of professional services. Here at SLM we are committed to

ensuring that all our clients are helped through the mine field of lettings and property management and all the legal aspects of a stress and problem free rental contract with us.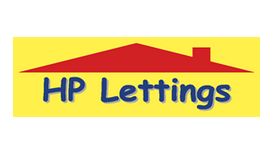 As a client tenant we aspire to offer you a wide range of quality properties in a variety of areas and to suit a variety of budgets. Whether your property is an apartment, a simple terraced house or a

substantial family home, be assured that HP Lettings can assist you. We offer a full property management, part management or let only basis, all with the same high degree of professionalism.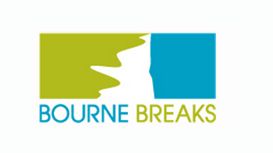 Prospective parliamentary candidate Julia Goldsworthy is calling on her former boss at the Treasury to include a second homes crackdown in the upcoming Autumn statement. The former Liberal Democrat MP

for Camborne and Redruth lost out by just 66 votes to Tory farming minister George Eustice in 2010 only to become a special advisor to party colleague Danny Alexander, chief secretary to the Treasury.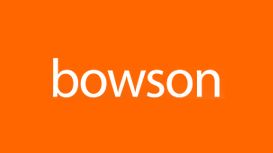 Since opening in 2000, Bowson Lettings has established a reputation as a leading letting and property management agency in the North East. We have an in-depth local knowledge of the marketplace and

professional expertise and emphasis on integrity help us to achieve superb results for our clients.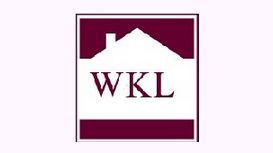 West Kirby Letting Ltd is a well established, local letting agency offering a personal service for landlords and tenants alike. Being a family run business we provide a friendly and professional

service at competitive rates. Our property portfolio has grown to include a variety of residential buildings across the entire Wirral Peninsula and a selection of student housing in Liverpool. Originally founded in 1991 DM Property Letting was granted Limited status in 2000.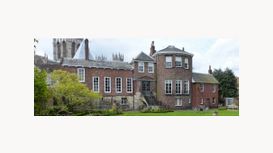 At Guardian Residential we offer a truly unique Sales experience that will go above and beyond your expectations. We consistently aim to out perform the competition in York and pride ourselves in

offering a straight thinking, straight talking and efficient service.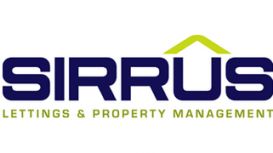 We are an independent firm specialising in Residential Lettings and Property Management in South London and the surrounding areas including Croydon, Wimbledon, Balham, and Sutton. As specialists we

are fully focused on the priorities and needs of both Landlords and Tenants, and we know how to manage property for optimum performance, whilst ensuring smooth running tenancies, and compliance with the various landlord/tenant laws.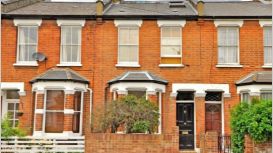 Brettsletts is a boutique letting agency covering Tunbridge Wells and surrounding areas within a one hour radius encompassing selected areas of South London. Established in 2007 we are members of the

United Kingdom Association of Letting Agents (UKALA), MyDeposits, the largest government approved tenancy secure deposit scheme and we are also Safe Agent accredited, so you can be confident who you are dealing with. During this time the company has gone from strength to strength.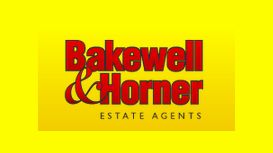 We manage many properties for a very diverse number of landlords, both corporate and individual and pride ourselves in offering a complete and professional property management package. As a landlord,

you will want to know that your property is safe and in good hands, but most importantly you will want your property let out in the shortest of time and with the highest rent return.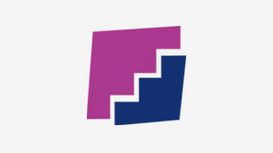 Step Property Limited is a family run business and has been established for over 25 years. During this time we have built up an extensive portfolio of over seven large yards throughout West London

catering for all sizes and needs and have successfully managed over 100 tenants ranging from high profile companies such as the BBC, Clancy Docwra and McNicholas Construction through to the individual sole trader.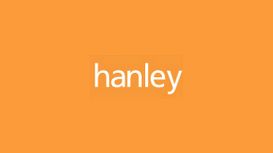 Hanley Estates is an independent company of sales and lettings agents offering specialist advice on the sale and rental of properties in Islington and the surrounding London boroughs. The company has

been established since 2003 and trades from a prominent location in Finsbury Park.
---
Finding a reliable and professional letting agent can be a daunting task. However, following the right guidelines for finding the right letting agent for you can be really helpful and make the whole experience significantly less stressful, time-consuming, and challenging. Today we provide you with this simple yet effective guide to finding a good letting agent. The right letting agent will meet your requirements and needs and help you rent out your property to the appropriate tenants and for the best possible return. Here is what to do, when looking for a letting agent.
How to Choose a Letting Agent
The market of rental properties has expanded in the last few years and there is a serious need of professional and experienced letting agents right now. Therefore, when you are looking for the right letting agent for you, you may find the whole process pretty challenging. Since there is strong growth and demand for buy-to-let. Rental properties are now turning into a long-term investment and many people opt for this option, therefore many people find themselves in a need of a good letting agent. A letting agent will help landlords to find the right tenants, handle the rental, etc. There is a lot a letting agent can do to help landlords, therefore there is a considerable number of letting agents to choose from. However, it is important to take your time and select the right letting agent you will find enjoyable and helpful to work with because the letting agent is the professional who will be responsible for important long-term financial and legal matters. In addition, the letting agent branch is still unregulated and there is no statutory standard for service or for fees. Due to this reason, your job of finding the right letting agent is not necessarily the easiest thing in the world. There is a lot you can do in order to help yourself with this daunting task, here are some important steps to consider, when looking for a letting agent.
Letting Agent Location
It is definitely more convenient for you to choose a letting agent, who operates in your area or the area where the property you are planning to rent out is located. It also makes a lot of sense, because the letting agent should be familiar with the area and its specifics, what the demand in the area is, other important details that will help them market your rental property the best way. Most towns in the country have a number of letting agent companies choose from. As a landlord, you can also opt for working with a letting agent who is a member of a trade or a professional body such as ARLA Propertymark or safe agent. Such professional bodies are a good and safe option for you as a landlord because members of such organizations are normally following codes of professional conduct and have all the proper guarantees in place.
Finding Letting Agent: Choose a Service Level
Another important step to undertake before you hire a letting agent is considering and choosing the right service level you need. In general, there are three levels of service a letting agent can offer to you as a client. First is the tenant-find only, which means that the letting agent will help you with finding tenants, but you as a landlord will be responsible for the day-to-day management of the property. Next, we have the tenant find + rent collection level of service, which means you can expect the letting agent to take care of finding the tenants and collecting the rent. All other matters will still be dealt with by you as a landlord. Finally, you can opt for a full management service by a letting agent. This is when the letting agent will take care of everything from start to finish. If you are a first-time landlord, or you simply don't want to be so much involved, you are recommended to choose the last service offered by your letting agent.
Letting Agent: Paperwork
All the paperwork involved with your rental property should be handled by an experienced and responsible letting agent. Some of the responsibilities of a letting agent in relation to paperwork include taking up references on new tenants, carrying out credit checks, confirming the tenant's employment details, checking if the tenants have the right to reside in the country, etc. Next, the letting agent will take care of the tenancy agreement and also collate the required gas and electrical safety certificates.
Letting Agent: Advertising and Marketing
Part of the job of your letting agent is ensuring the right advertising and marketing of your rental property. It is important to work with an experienced letting agent, who considers the specifics of the letting, its pros and cons, the demand in the area, where the property is located, and other important details. Then a good letting agent will know how to market and advertise the letting and advertise it to the right, well-targeted auditory of prospective clients. The good letting agent will be very pro-active in finding good tenants for your property as soon as possible. A good letting agent will always list the property on some of the main and most popular online platforms.
Letting Agent: Money in Safe Hands
A professional involved with lettings is usually the one who handles deposits, rents, and maintenance money, which means the money of your tenants or your money. Therefore, you want to work with someone, who handles the money with responsibility and have the peace of mind that the money is in safe and experienced hands. A reputable and reliable professional in the field will be more than glad to demonstrate they belong to a Client Money Protection scheme and provide you with the peace of mind that someone trustworthy is handling your money. All money of the landlord and the tenants should be held in a Client Account, which should be separate from the professional's general bank account.
How to choose a letting agent
Letting agent location
Finding letting agent: Choose a service level
Letting agent: Paperwork
Letting agent: Advertising and marketing
Letting agent: Money in safe hands